Best Way to Repair Your Old Floors With AMS Renovations
When your home's floors and stairs show their age, deciding whether to replace them or repair the damage can be challenging. Even hardwood flooring installed when your house was built can suffer from wear and tear due to light exposure, everyday traffic, and accidents.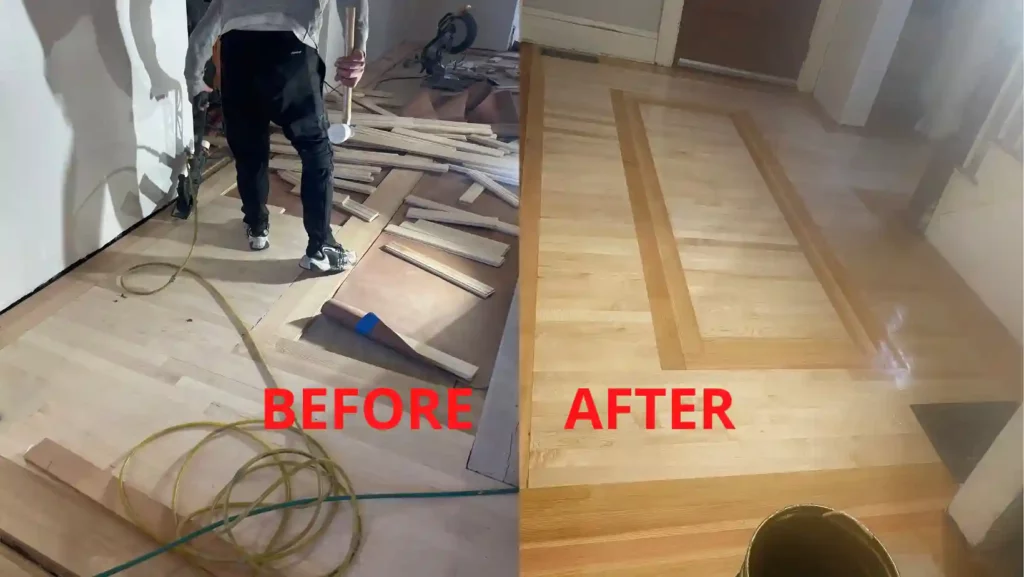 Fortunately, most floor problems can be repaired with ease. It's just a matter of knowing how to look for them and finding the right solution. These are some of the points that will tell when you need floor repair.
Noisy Floors
The most obvious sign of a noisy floor occurs when you walk on the surface. But these squeaks can also occur under the surface and between the boards. You can fix these noises from the subfloor or the ceiling, depending on where they are. Noise under the surface usually involves a joist (a board that runs horizontally underneath the subfloor). The joists support the floor above them and provide structural integrity for your home.
Noises between the floorboards are caused by gaps that can be filled with wood shingles or shims. You can do this yourself, or if the problem is more serious, you'll need the assistance of a professional.
Gouges and Scratches
You can fill the damaged areas with matching-colored wood putty if your wood floors are scratched or gouged. This product can make minor scratches and gouges disappear, but they might not be as easy to remove if they're deeper or wider. To avoid damaging the underlying finish, apply a coat of wax to the affected area before fixing it. This will give the wood a shiny surface that can make it appear new.
Dirty Spots
If you have pet urine or dirty spots on your wooden floor, you can try a stain to hide them. However, it's best to let a professional look at the damage before you do anything.
Leveling the Floors
If your laminate flooring has become slanted, you may need to apply a self-leveling product like concrete to correct the problem. Alternatively, you can have the slanted areas resealed and the subflooring replaced.
A slanted floor can cause other serious problems, including a weakened subfloor. It might mean the need for sister floor joists (two pieces of wood that run side by side, each attached to the other with bolts).
Refinishing a Hardwood Floor
Refinishing a hardwood floor is a much less costly and time-consuming alternative to replacing it. It's a cost-effective way to increase the value of your home, especially when it comes time to sell.
Refinishing your hardwood floors is a great investment and a way to add curb appeal to your home. And while it's not a resale necessity, the refinishing process can bring your original wood floors back to their former glory.