What are the Benefits of Hiring AMS Renovations as a Commercial Roofing Contractor?
Regarding commercial roofing, it's essential to have a reliable contractor who can provide quality workmanship, attention to detail, and excellent customer service. If you're located in Saugus, MA, and looking for a local contractor, AMS Renovations is an excellent choice.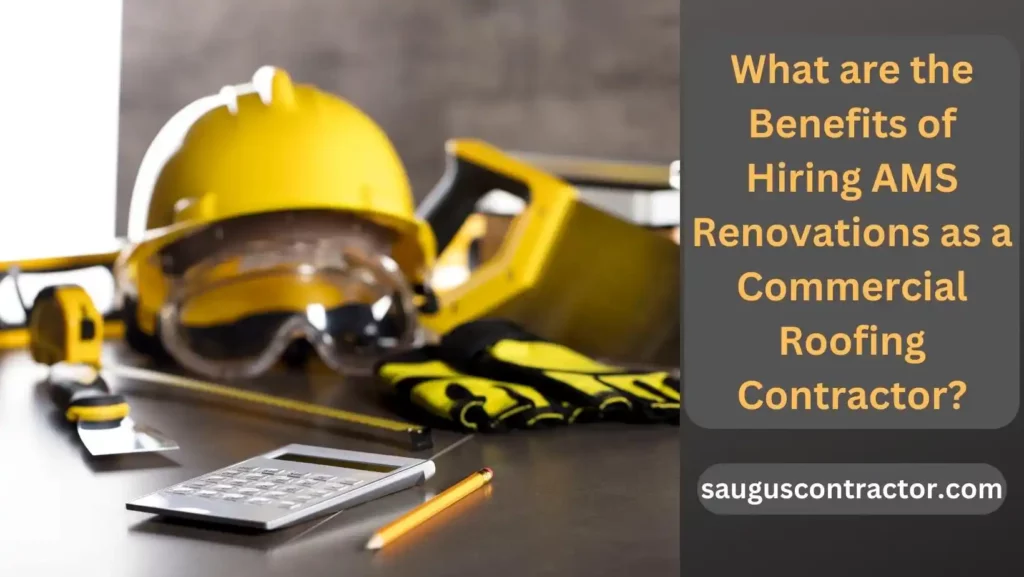 Benefits of Hiring AMS Renovations as your Commercial Roofing Contractor
Expertise and Experience
AMS Renovations has been in the roofing business for over 30 years, making us one of the most experienced contractors in the area. Over the years, we have worked on various commercial roofing projects, ranging from small repairs to large-scale installations. We have the knowledge and expertise to tackle any roofing project, regardless of the complexity.
Quality Materials
AMS Renovations uses only the best materials for our roofing projects, ensuring that your commercial building's roof is durable and long-lasting. We work with reputable manufacturers to source high-quality materials that meet industry standards. That means your commercial roofing will withstand harsh weather conditions, protecting your building's interior and occupants.
Efficient and Timely Work
AMS Renovations understands that time is of the essence when it comes to commercial roofing projects. We will also work with you to schedule the roofing project conveniently, minimizing the impact on your daily operations.
Customizable Solutions
Every commercial roofing project is unique, and AMS Renovations recognizes this. We offer customizable solutions that meet your specific roofing needs. Whether you need a repair, replacement, or maintenance, we will work with you to find the best solution that fits your budget and timeframe.
Excellent Customer Service
At AMS Renovations, customer satisfaction is our top priority. We value our customers and strive to provide exceptional service from start to finish. Our professional, courteous, and knowledgeable team ensures you're well-informed about your roofing project at every step. We also provide ongoing support and maintenance to ensure your roofing system is in top condition.
Cost-Effective Solutions
AMS Renovations understands that commercial roofing projects can be costly. We offer cost-effective solutions that meet your budget without compromising on quality. We will work with you to find the best solution that provides value for your money.
Licensed and Insured
AMS Renovations is a licensed and insured contractor providing peace of mind to our clients. We carry liability insurance and workers' compensation insurance, protecting you from any liability in case of accidents or damages during the roofing project.
Conclusion
Hiring AMS Renovations as your commercial roofing contractor in Saugus, MA, is wise. We bring expertise, experience, quality materials, efficient and timely work, customizable solutions, excellent customer service, cost-effective solutions, and liability protection. Contact AMS Renovations today for all your commercial roofing needs.