Professional Kitchen Remodeling Services in Amesbury, MA
Revitalize Your Kitchen with AMS Renovations
Is your kitchen in need of a makeover? Look no further than AMS Renovations for top-notch kitchen remodeling services in Amesbury, MA. Our team of skilled professionals committed to transform your kitchen into a stunning space that reflects your style and meets your functional needs. With our expertise and attention to detail, we'll create a kitchen you'll love spending time in.
Comprehensive Kitchen Remodeling Solutions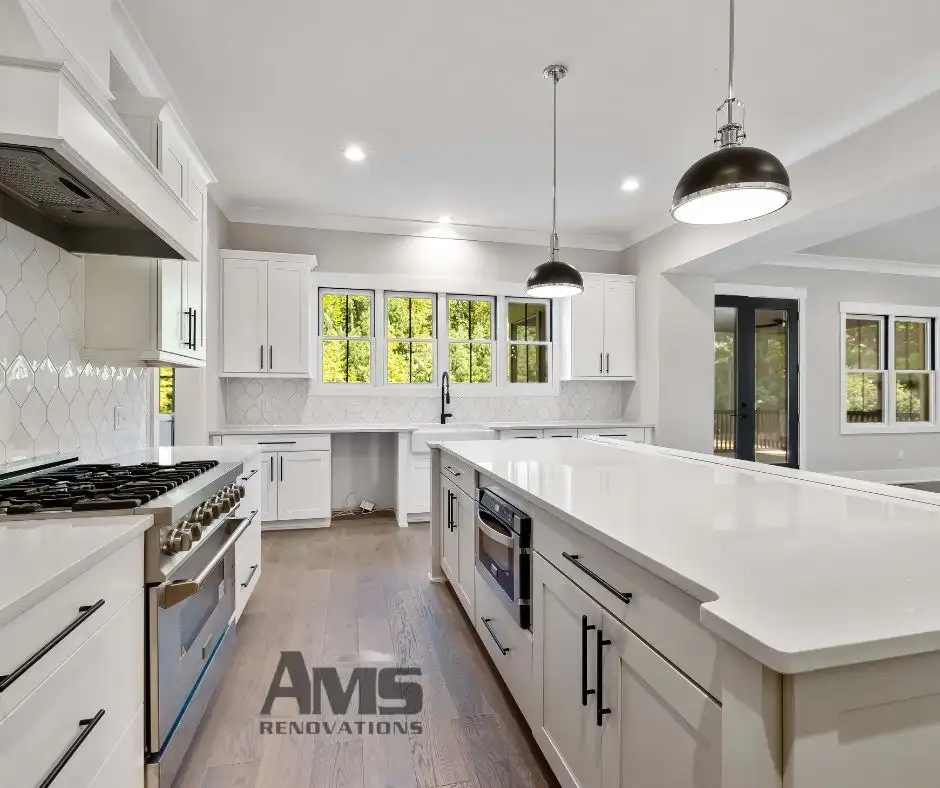 From Concept to Completion, We've Got You Covered
At AMS Renovations, we offer comprehensive kitchen remodeling solutions customized to your unique requirements. Our process begins with an in-depth consultation where we listen to your ideas and understand your vision. Whether you want a complete kitchen makeover or a minor upgrade, our team will develop a customized plan that aligns with your budget and preferences.
We handle every aspect of your kitchen remodel, including design, construction, and installation. Our skilled artisans pay meticulous attention to detail, ensuring that every cabinet, countertop, and fixture is flawlessly executed. With access to premium materials and innovative designs, we create aesthetically pleasing and highly functional kitchens.
Beyond Kitchen Remodeling – Home Renovations and Repair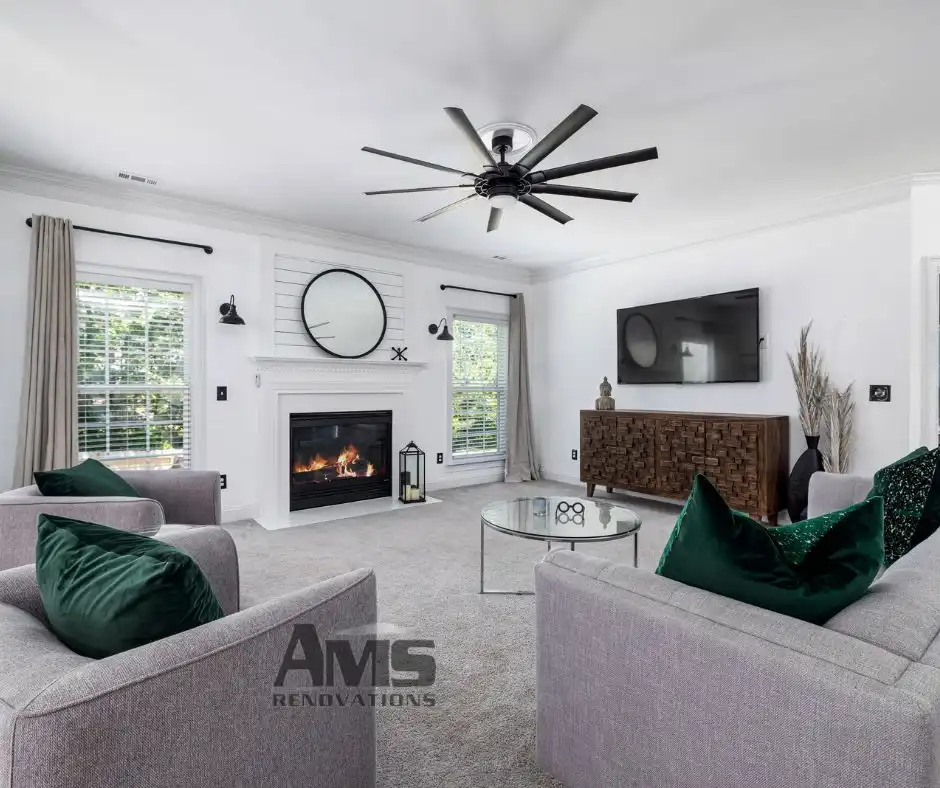 Enhancing Every Corner of Your Home
At AMS Renovations, we don't just specialize in kitchen remodeling; we also offer comprehensive home remodeling services. Our expertise extends to bathroom renovations, where we can transform your outdated bathroom into a luxurious retreat. From updating fixtures to reconfiguring the layout, we have the skills and knowledge to create a bathroom that suits your taste and lifestyle.
Moreover, our team can handle other home remodeling projects, including basement renovations, room additions, and more. Whatever your vision for your home, AMS Renovations can turn it into reality.
Don't settle for an outdated and uninspiring kitchen. Contact AMS Renovations today to schedule a consultation and let our experienced team bring new life to your kitchen. With our dedication to excellence and customer satisfaction, we're the trusted choice for all your kitchen remodeling and home renovation needs in Amesbury, MA.