Home Renovation in Lynn with AMS Renovations
Your home is not just a place; it's an expression of your personality and style. At AMS Renovations, we understand the importance of creating a living space that resonates with your vision. As the leading provider of home renovation services in Lynn, MA, we take pride in turning houses into dream homes. Whether you envision a complete home remodel or a specific area renovation, our skilled team is here to bring your ideas to life.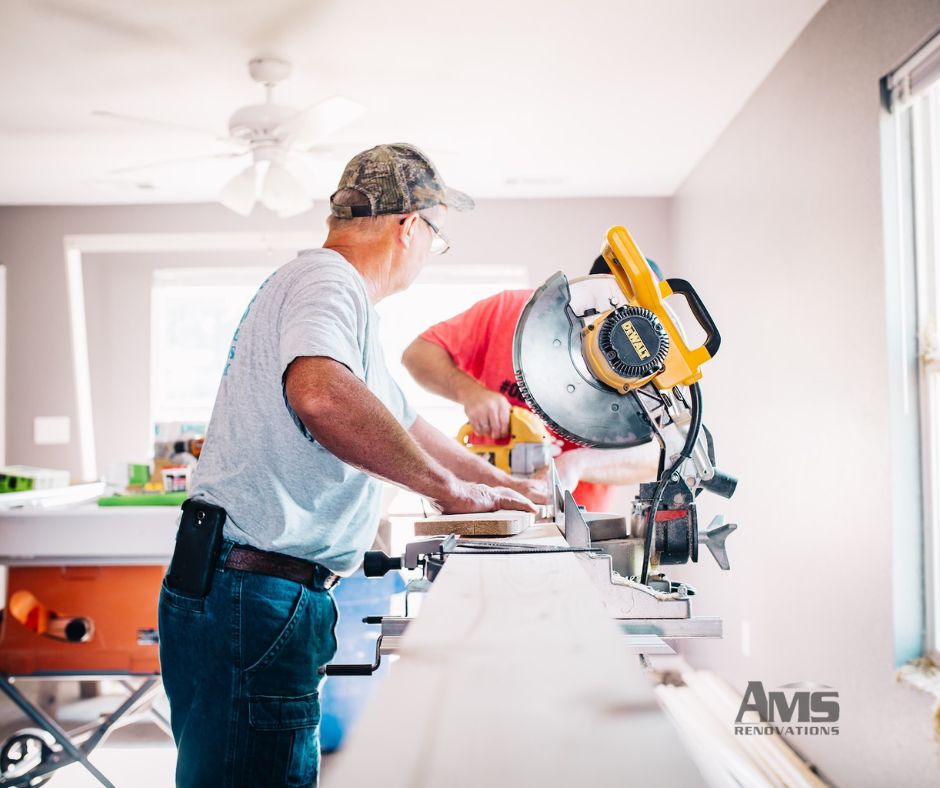 Home Renovation, Lynn
A home renovation is a powerful way to breathe new life into your living space. With AMS Renovations, you can reimagine your home and make it your own. At Home Renovation, Lynn, our seasoned designers and skilled artisans collaborate closely with you to grasp your requirements, preferences, and budget. From the initial concept to the final touches, we manage all facets of the renovation journey, guaranteeing a smooth and hassle-free experience. Whether your vision includes an open-concept living space, bedroom upgrades, or boosting your home's curb appeal, our expertise is at your service to bring it to life.
Bathroom Renovation, Lynn
Your bathroom should be a sanctuary, a place to unwind and rejuvenate. If your current bathroom lacks the ambience you desire, our bathroom renovation services are just what you need. Our team focuses on the smallest details, curating designs that align with your taste and lifestyle. From installing luxurious fixtures to implementing space-saving solutions, we aim to create a personalized space that complements your daily routines.
Kitchen Remodel, Lynn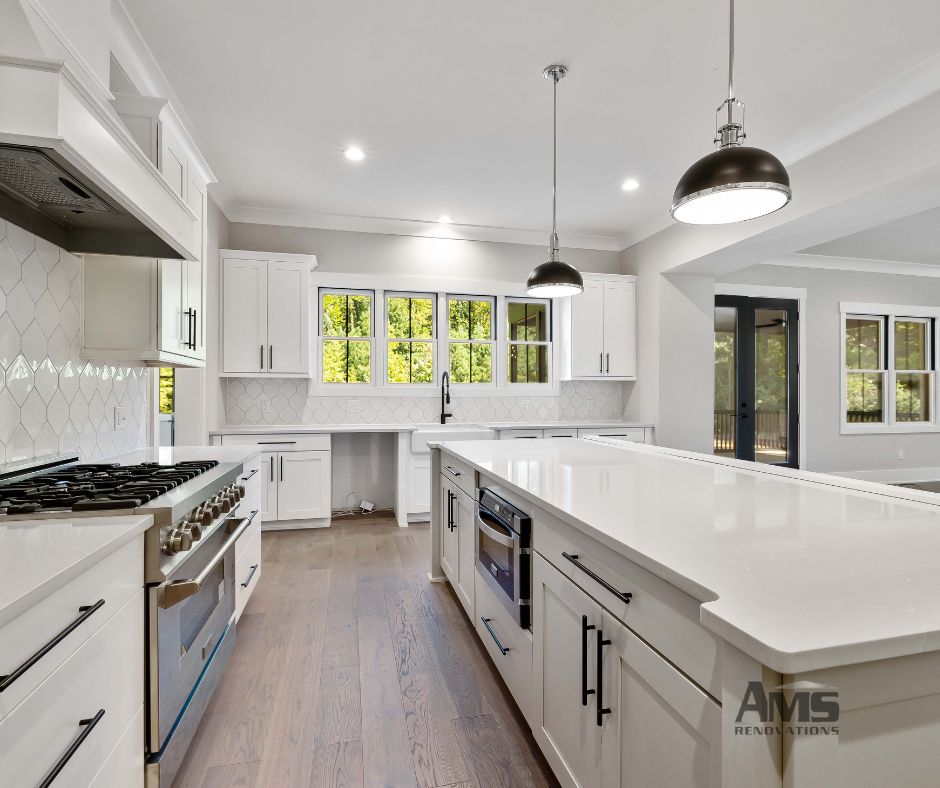 The kitchen is the heart of your home, and our kitchen remodeling services can make it even more exceptional. Whether you're an aspiring chef or a culinary enthusiast, we can tailor your kitchen to meet your needs. Our team works diligently to optimize the kitchen layout, ensuring efficient workflows and maximizing space utilization. From modern cabinetry to energy-efficient appliances, we use premium materials to craft a kitchen that inspires creativity and fosters unforgettable memories.
Floor Repair, Lynn
Worn-out floors not only diminish the aesthetics of your home but also compromise its safety. At AMS Renovations, we provide reliable floor repair services to address these issues effectively. Our skilled technicians assess the condition of your floors and offer tailored solutions to restore their beauty and durability. Whether it's hardwood, tiles, or laminate, we have the expertise to revitalize your floors and make them shine like new.
AMS Renovations is your trusted partner for home renovation in Lynn, MA. With our comprehensive services, including home remodels, bathroom renovations, kitchen remodeling, and floor repairs, we are dedicated to delivering results that exceed your expectations. Let us transform your house into a place you'll love to call home. Contact AMS Renovations today to embark on an exciting journey towards the home of your dreams.